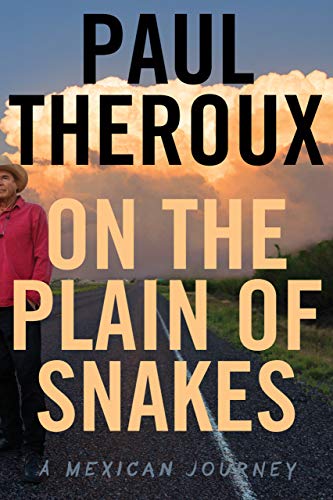 On the plain of snakes: A Mexican Journey (2019)
Legendary travel writer Paul Theroux drives the entire length of the US–Mexico border, then goes deep into the hinterland, on the back roads of Chiapas and Oaxaca, to uncover the rich, layered world behind today's brutal headlines.
Figures in a Landscape: People and PlaceS (2018)
A delectable collection of Theroux's recent writing on great places, people, and prose.
Deep South:
Four Seasons on Back Roads(2015)
One of the most acclaimed travel writers of our time turns his unflinching eye on an American South too often overlooked.
The Last Train to Zona Verde: My Ultimate African Safari (2013)
Following the success of the acclaimed Ghost Train to the Eastern Star and The Great Railway Bazaar, The Last Train to Zona Verde is an ode to the last African journey of the world's most celebrated travel writer.
The Tao of Travel: Enlightenments from Lives on the Road (2011)
Paul Theroux celebrates fifty years of wandering the globe by collecting the best writing on travel from the books that shaped him, as a reader and a traveler.
Ghost Train to the Eastern Star (2008)
In Ghost Train to the Eastern Star, Theroux recreates an epic journey he took thirty years ago, a giant loop by train (mostly) through Eastern Europe, Turkey, the Caucasus, Central Asia, the Indian Subcontinent, China, Japan, and Siberia. In short, he traverses all of Asia top to bottom, and end to end.
Dark Star Safari: Overland from Cairo to Cape Town (2002)
In a new postscript, Theroux recounts the dramatic events of a return to Africa to visit Zimbabwe.
Paul Theroux's first collection of essays and articles devoted entirely to travel writing, FRESH AIR FIEND touches down on five continents and floats through most seas in between to deliver a literary adventure of the first order.
Sir Vidia's Shadow: A Friendship Across Five Continents (2000)
This heartfelt and revealing account of Paul Theroux's thirty-year friendship with the legendary V. S. Naipaul is an intimate record of a literary mentorship that traces the growth of both writers' careers and explores the unique effect each had on the other.
The Pillars of Hercules (1996)
Told with Theroux's inimitable wit and style, this lively and eventful tour evokes the essence of Mediterranean life.
The Happy Isles of Oceania: Paddling the Pacific (1993)
From New Zealand's rain forests, to crocodile-infested New Guinea, over isolated atolls, through dirty harbors, daring weather and coastlines, he travels by Kayak wherever the winds take him--and what he discovers is the world to explore and try to understand.
To the Ends of the Earth: The Selected Travels (1994)
Author and travel writer Paul Theroux does what no one else can: he travels to the isolated, unusual, and fascinating spots of the world, and creates an elegy to them that makes readers feel they are traveling with him. Evocative, breathtaking, intriguing, here is the armchair traveler's guide to the sites of the world he makes us feel we know.
Riding the Iron Rooster (1989)
Paul Theroux invites you to join him on the journey of a lifetime, in the grand romantic tradition, by train across Europe, through the vast underbelly of Asia and in the heart of Russia, and then up to China.
Sunrise with Seamonsters (1986)
The journeys of Paul Theroux take place not only in exotic, unexpected places of the world but in the thoughts, reading, and emotions of the writer himself. A gathering of people, places, and ideas in fifty glittering pieces of gold.
The Imperial Way: By Rail from Peshawar to Chittagong (1985)
Chronicles an illustrated railway journey through India, from Peshawar, full of Afghan refugees, through Agra, home of the Taj Mahal, to flooded Chittagong on the Bay of Bengal.
Sailing through China (1984)
An account of a cruise down the Yangtze River of China offers commentary on the author's journey from Chungking to Shanghai, his fellow travelers, and the Chinese people, culture, scenery, landmarks, and cities.
The Kingdom by the Sea (1983)
It was 1982, the summer of the Falkland Islands War, and the birth of the royal heir, Prince William--and the ideal time, Theroux found, to surprise the British into talking about themselves. The result is a candid, funny, perceptive, and opinionated travelogue of his journey and his findings.
The Old Patagonian Express (1979)
Award-winning travel writer Paul Theroux invites you aboard The Old Patagonian Express by Train through the Americas; packed with powerful descriptions and portraits of the many colors of humanity, The Old Patagonian Express is an unforgettable read.
The Great Railway Bazaar (1975)
Paul Theroux's strange, unique, and hugely entertaining railway odyssey has become a modern classic of travel literature. Here Theroux recounts his early adventures on an unusual grand continental tour.
A richly detailed, darkly hilarious novel of a family held together and torn apart by its narcissistic matriarch.
A dark and bitingly humorous collection of short stories from the "brilliantly evocative" (Time) Paul Theroux.
Interweaving memory and desire, hope and despair, salvation and damnation, this is a hypnotic, compelling, and brilliant return to a terrain no one has ever written better about than Theroux.
A Dead Hand: A Crime in Calcutta (2009)
A travel writer is drawn into a strange criminal case, and an even stranger romantic affair, in a novel that brings India "brilliantly, blazingly to life" (The Washington Post).
The Elephanta Suite (2007)
A master of the travel narrative weaves three intertwined novellas of Westerners transformed by their sojourns in India.
From the New York Times best-selling author Paul Theroux, Blinding Light is a slyly satirical novel of manners and mind expansion.
The Stranger at the Palazzo d'Oro (2003)
The sensual story of an unusual love affair leads the collection. The thrill and risk of pursuit and conquest mark the accompanying stories, which tell of the sexual awakening and rites of passage of a Boston boyhood, the ruin of a writer in Africa, and the bewitchment of a retiree in Hawaii.
Newly married and having recently taken over the management of a hotel in Honolulu, a former writer is drawn into the chaotic lives of his guests and into the distinctive customs and rhythms of the distant island.
Ninety-nine years of colonial rule are ending as the British prepare to hand over Hong Kong to China. For Betty Mullard and her son, Bunt, it doesn't concern them - until the mysterious Mr. Hung from the mainland offers them a large sum for their family business.
The narrator of these memoirs has many guises and has reconstructed his life giving it wit, tragedy and pathos. Split into two parts: one a sojourn in an African leper colony and the other in literary London, it seems that the hero is living separate lives, even though he is the same person.
Millroy the Magician (1993)
Fourteen-year-old Jilly Farina was mesmerized by Millroy the Magician at the Barnstable County Fair. After all, he once turned a girl from the audience into a glass of milk and drank her. But when Jilly stepped into the wickerwork coffin during a performance, she had no idea he would transform her dreary life into something truly magical, and a touch bizarre.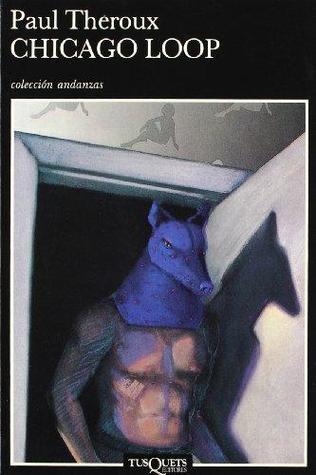 Parker Jagoda, average real estate executive, needs more than sexual kicks inside his marriage. He is T̀he Wolfman', a mauling psychotic murderer, and who will be next?
Brilliantly written, erotically charged, My Secret History is Paul Theroux's tour de force. It is the story of Andre Parent, a writer, a world traveller, a lover of every kind of woman he chances to meet in a life as varied as a man can lead.
It's New Year in paranoid, computer-rich New York, and a group of Owners has jet-rotored out to party in O-Zone. New York is a sealed city. Visits to the eerie, radioactive wasteland of O-Zone are now rarer than moon landings. The people dumped there, 'aliens', officially do not exist. For Hooper Allbright and Fizzy, Theroux's futuristic Robinson Crusoes, the trip sets in motion an adventure of undreamed-of desire and terror.
In Half Moon Street, Paul Theroux brings us two brilliant short novels on the theme of a double life. Although they are worlds apart in scene and character, both are full of a kind of eerie menace that lies just beneath the outward events.
The London Embassy (1983)
A series of stories describes the experiences of a young political officer during his first assignment to the American embassy in London.
The Mosquito Coast (1981)
In a breathtaking adventure story, the paranoid and brilliant inventor Allie Fox takes his family to live in the Honduran jungle, determined to build a civilization better than the one they've left. Fleeing from an America he sees as mired in materialism and conformity, he hopes to rediscover a purer life. But his utopian experiment takes a dark turn when his obsessions lead the family toward unimaginable danger.
World's End and Other Stories shows once more Paul Theroux's dazzling versatility and his marvelous feeling for place. It is a most distinguished collection with a variety of settings and a varied cast of characters.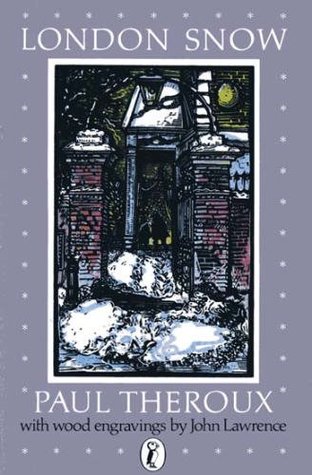 At Christmas time two orphans and their guardian search through snowbound London for their missing landlord, even though he has threatened to evict them.
World-famous photographer Maude Coffin Pratt has pointed her lens at the beautiful, obscure, and obscene, and at the private places and public parts of the famous, from Gertrude Stein to Graham Greene. When the seventy-year-old Maude rummages through her archives in preparation for a triumphant retrospective, the resurrected images unleash a flood of suppressed memories--of her extraordinary life, her celebrated subjects, and the dark, painful secret at the core of her existence.
Lost in a New England snowstorm, a family is sheltered by a mysterious old man who disappears the next morning, leaving behind a magical "Christmas card."
The Consul's File is a journey to post-colonial Malaysia with a young American diplomat, to a "bachelor post" at the uneasy frontier where civilization meets jungle.
The Family Arsenal (1976)
Hood, a renegade American diplomat, envisions a new urban order through the opium fog of his room. His sometimes bedmate, Mayo, has stolen a Flemish painting and is negotiating for publicity with "The Times". Murf the bomb-maker leaves his mark in red whilst his girlfriend Brodie bombs Euston.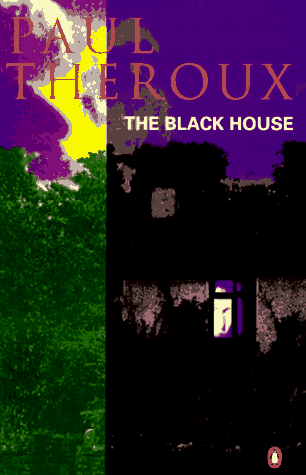 A reign of terror begins for Alfred and Emma Munday when they take their failing marriage to the solace of an old country house.
There, in the peace and quiet of the Dorset countryside, a strange and beautiful apparition enters their life, disrupts it…creates a fatal triangle of fear, fantasy and eroticism.
At one time, expatriate Jack Flowers was the youngest drinker at Singapore's Bandung Club. Now, at 53, he is a fixture. But he is beginning to fear death, alone and vulnerable in the alien tropics. And Jack still dreams of success. How can he convert his "perfect dream of magic" into reality, away from the seamy waterfront that has become his home? A funny and sophisticated novel from an acclaimed and popular writer.
Sinning with Annie (1972)
Set in Asia, Africa, eastern Europe, Russian--and even Boston--the stories in Sinning with Annie are vintage Theroux, a wry and witty collection of stories that eloquently express the joys and pains of the human experience.
Calvin Mullett of Homemakers' Mutual Insurance is taken prisoner by Marais, a messianic white revolutionary in a tiny Central African republic. Unable to sell a policy to Marais, Calvin joins Marais' merry band of mercenaries--until a fictious diary is stolen, and he is drawn into an explosion of violence.
Murder in Mount Holly (1969)
Paul Theroux, one of the world's most popular authors, both for his travel books and his fiction, has produced an off-beat story of 1960s weirdos unlike anything he has ever written.
An early novel from the prolific Paul Theroux, Girls at Play (1970) chronicles the tragicomic doings of a group of white female teachers in a backwoods African girls school shortly after the (unnamed) host country became independent in the late 60s.
Fong and the Indians (1968)
One of the earlier novels from the author of "The Mosquito Coast" and "Doctor Slaughter", this is a comic-moral tale about an innocent Chinese store-keeper in East Africa. Although cheated and manipulated by those around him, Fong maintains his sorely-tried faith that "man is good."
From the acclaimed author of The Mosquito Coast comes Waldo, a comic novel about a bright young man who goes from rabble-rouser to writer.